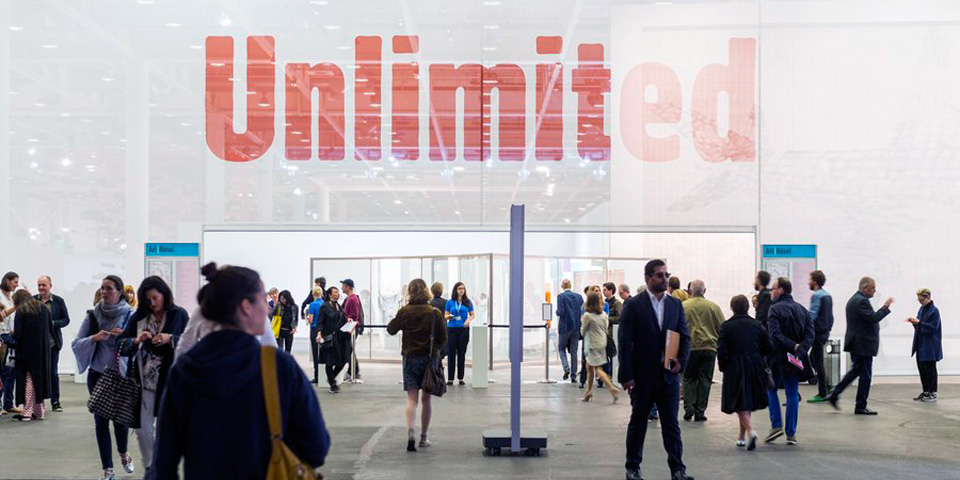 As a city of the arts, Basel is an excellent place for academic engagement with the visual arts – from painting, sculpture and the plastic arts to design, photography, video, installation, performance and media art – and with the architecture of European cultures. Basel's Master's Degree Program in Art History specifically aims to identify, investigate and convey the historical, social, political and aesthetic dimensions of artistic and cultural heritage. The program focuses on linking contemporary questions with historical research by promoting analytical engagement with visual and artistic media combined with historical reflection. Basel's abundance of museums and the opportunity to work with original artworks play an active role in this approach. Students on the master's program develop strong visual skills, which are in higher demand than ever in our image-suffused society.
Focal areas of teaching and research
The Department of Art History focuses on the art of the Middle Ages, Byzantine art, the reception of the Middle Ages, the art and architecture of the Renaissance, nineteenth- and twentieth-century art in Europe and areas influenced by Europe, contemporary art, and art and image theory. The department is divided into the following fields, each represented by one professor:
Medieval Art History (late antiquity, the early to late Middle Ages including Byzantine art until around 1500, reception of the Middle Ages)
Early Modern Art History (Renaissance and baroque, fifteenth to nineteenth centuries)
Modern Art History (modern and contemporary art, late eighteenth century to present day)
Theory of Art (Schaulager Professor)
Contemporary Art (Laurenz Assistant Professor)
These comprehensive thematic areas are complemented by teaching by research associates (for example on historical preservation, film and museum work), interdisciplinary lecture series, block courses. Teaching combines practical skills with comprehensive knowledge of historical works of art and discipline-specific theoretical skills. The master's program also includes theoretical components in which students reflect on methods and art history as a discipline. In addition to historical skills, the program develops students' visual and argumentative skills in particular, as well as their understanding of hermeneutics in critical interpretation. 
The master's program is organized into three modules. «Art Theory and Methodology» is devoted to art theory and the history of the discipline, while «Work and Context» focuses on the work itself, both visually and analytically. The «Practice and Research» project module combines textual and practical approaches with the art history knowledge students have acquired. Students deepen their communication skills and their specialist knowledge through colloquiums and excursions as well as active involvement in teaching (tutorials) and current research projects.
Program structure
A master's is a second degree that a person can earn after completing a bachelor's. The master's program requires a total of 120 credit points (CP). The Master's Degree Program in Art History is combined with a second degree subject, each worth 35 CP. The subject in which students write their master's thesis (30 CP) is considered to be their major; the other subject is their minor. Free electives (20 CP) are also included. One ECTS credit point equates to approximately 30 hours of work.
Master of Arts (120 CP)
Major of the Faculty of Humanities and Social Sciences 
65 CP (35 CP + 30 CP for the master thesis)
Minor of the Faculty of Humanities and Social Sciences
or extra-faculty
35 CP
Free electives
20 CP
Two degree subjects
Combination of subjects
Students are free to select a second master's degree subject that meets their specific interests. Students can choose a subject offered by the Faculty of Humanities and Social Sciences or a subject from another faculty. 
Students are free to choose any free elective. These courses allow students to deepen their knowledge of their degree subjects, gain an insight into other degree subjects offered by the University of Basel, or acquire language skills.
Career opportunities
The day-to-day work of an art historian involves investigating, preserving, cataloguing, securing, documenting, analyzing and interpreting works and objects from all genres of art history. Art history graduates are traditionally employed by museums and galleries, pursue academic careers and work in the fields of historic preservation, art education, publishing, journalism, cultural management and the art market. Art historians ensure that contemporary audiences have the means to understand their cultural heritage and serve as a critical voice for contemporary art production and image economies. This requires independent thinking, critical faculties, the ability to work independently and highly developed linguistic and analytical skills. Graduates of the master's program may also pursue a doctorate in art history.