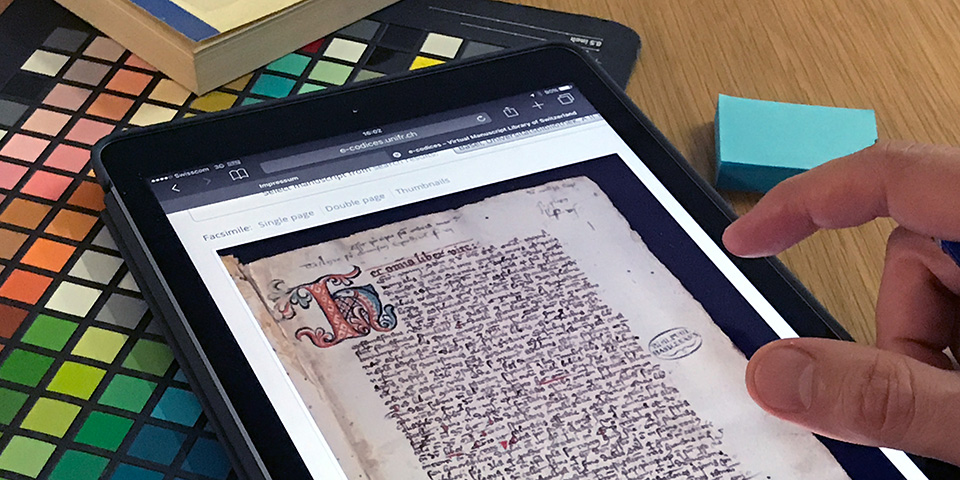 Digital Humanities (PhD)
Taming Big Data with digital tools
The field of Digital Humanities responds to the challenges and opportunities arising from digitalization in humanities research. The subject's interdisciplinary character is twofold: On one hand, Digital Humanities operate at the intersection between information/computer technology and knowledge in the humanities; on the other, they deal with the cross-disciplinary similarities in the use of technologies, approaches and methods for processing digital project and research data within the humanities. The aim is to make the content of digital sources available and networkable for research in the humanities, to generate digital data and finally to archive this data sustainably. This involves creating virtual research environments and database systems, and developing computer-assisted procedures to systematically work  with large amounts of data from various sources over long periods.
This innovative field, which is constantly gaining in importance, requires new specialists and a dedicated training program. The University of Basel's doctoral program in Digital Humanities was created to fill this gap. By offering a suitable platform and a network of experts and research groups from various disciplines, it provides broad support for doctoral students. Programs such as this one are not only important for the training of future researchers – they also make an important contribution towards meeting the increasing demand for interdisciplinary specialists in various areas of the private sector and in memory institutions, archives and museums.
Research at the University of Basel's Digital Humanities Lab (DHLab) focuses on developing new digital tools and methods and evaluating their implications for research and research results in a reflective and interdisciplinary discourse. The DHLab specializes in various research and application areas, including:
Analog and digital photography
Image processing and restoration
Digitization of image collections
Digital archiving, data hosting, data migration
Digital infrastructures (e.g. editions, collections, RDF databases)
Computer-aided analysis of media, culture and society
Digital editing and corpus building
Computational and experimental analysis of literary texts (e.g. reading studies)
Theory and methodology of digitization
Digital imaging, computational photography
Image processing and restoration
Long-term archiving of digital knowledge 
In addition, the Digital Humanities Lab operates numerous research projects and infrastructures such as the Data and Service Center for the Humanities (DaSCH) or the virtual research environment SALSAH. It is also involved in the inter-university NIE-INE project to establish a national infrastructure for editions.